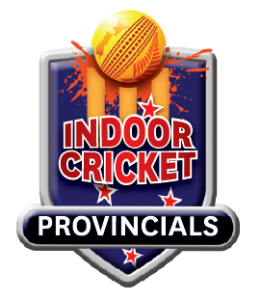 This year's tournament is set to be the largest to date with over 250 junior players representing their province and attempting to become National Champions for 2018.
The Indoor Cricket New Zealand board and its members are looking forward to this year's event being held in the South Island for the first time in its history. The newly upgraded Howzat Indoor Sports stadium in Christchurch is the perfect venue for this event. With its modern courts and facilities, players and spectators alike are in for a great few days of indoor cricket.
At the conclusion of this event, the NZ teams will be officially named to compete at the Junior World Series.
As well as aiming to become National Champions the chance to be named in the New Zealand teams for the Junior World Series is also high on every player's mind. Good luck to you all!

Action Indoor Sports Hornby
81 Buchanans Road,
Christchurch
www.actionindoorsports.com/hornby

Howzat Indoor Sports
4 Matipo St, Riccarton
Christchurch
www.howzatindoorsports.co.nz
Saturday 14th July – Sunday 15th July 2018
13 & Under Boys
15 & Under Boys
17 & Under Boys
17 & Under Girls
| Grade | Winner | Score | Runner Up | Score |
| --- | --- | --- | --- | --- |
| 17 & Under Girls | Northern Districts | 97 | Wellington | 92 |
| 17 & Under Boys | Wellington | 98 | Canterbury | 87 |
| 15 & Under Boys | Southern Districts | 100 | Central Districts Green | 97 |
| 13 & Under Boys | Canterbury | 92 | Wellington | 46 |
| 13 & Under Boys PF | Auckland White | 122 | Auckland Blue | 120 |
| Province | Name |
| --- | --- |
| Auckland White | Rishika Jaswel |
| Auckland Blue | Annie Ewart |
| Northern Districts | Georgina Harris |
| Wellington | Xara Jetly |
| Southern Districts | Estella Grant |
| Canterbury | Sarah Asmussen |
| Province | Name |
| --- | --- |
| Auckland | Josh Driscoll |
| Northern Districts | Corey Townsend |
| Wellington | Ryan Jackson |
| Northern Districts Dev | Lachie Shankland |
| Central Districts | Joey Field |
| Canterbury | Ryan James |
| Province | Name |
| --- | --- |
| Auckland | Harlin Amaral |
| Northern Districts | Devon Murdoch |
| Central Districts Green | Lovepreet Padda |
| Wellington | Lachlan Bailey |
| Central Districts White | Reece Henderson |
| Southern Districts | Jonty Raxworthy |
| Canterbury | Jaedan Hooper |
| Province | Name |
| --- | --- |
| Auckland Blue | Fraser Farrell |
| Auckland white | Rustin Langford |
| Northern Districts Gold | Jayden Meyer |
| Northern Districts Maroon | Scott Rarity |
| Wellington | Sam Reddiex |
| Canterbury Red | Shamus McCulloch |
| Canterbury Black | Cameron Hones |
| Canterbury | Isaac Milne |
| Grade | Name | Province |
| --- | --- | --- |
| 17 & Under Girls | Xara Jetly | Wellington |
| 17 & Under Boys | Ryan James | Canterbury |
| 15 & Under Boys | Jonty Raxworthy | Southern Districts |
| 13 & Under Boys | Isaac Milne | Canterbury |